Dr. Sami Mirza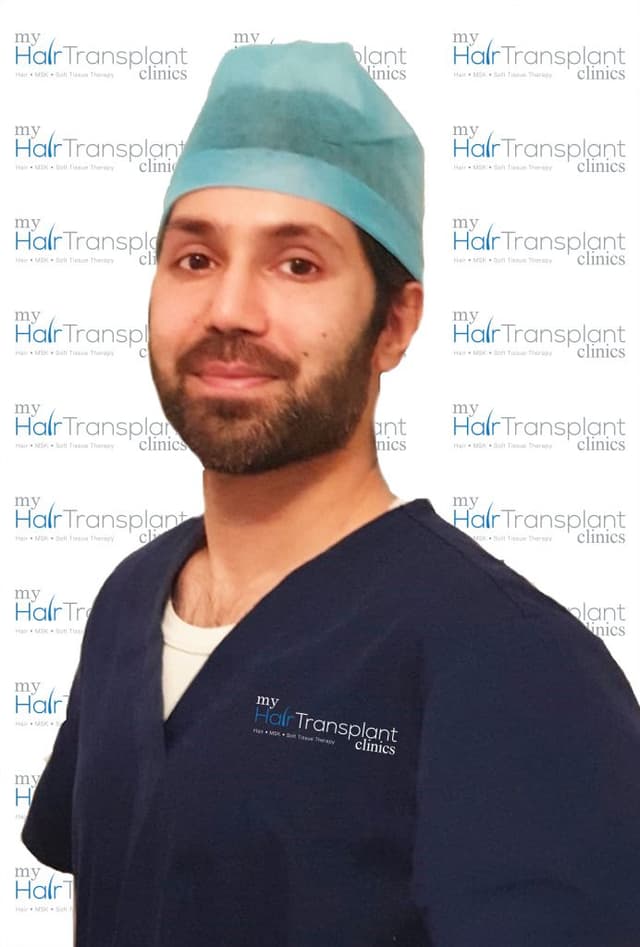 Dr. Mirza Brings in 3 years of valued experience in the hair restoration industry.
He currently Specialises in FUE Method, Afro hair transplant procedures and Unshaven method.
Quality driven, and an aesthetical connoisseur.
Botox Expert.
Wide portfolio of successful treatments on patients.
Sought after surgeon, in high demand due to the specialty in Afro hair transplant and Unshaven hair transplant method.
Works directly with My Hair Transplant Clinics, as the lead surgeon.
He speaks multiple languages with his Patients.
Dr. Mirza is a very well-established Doctor with a wealth of experience in many areas of expertise.
As an added bonus Dr. Mirza, also specialises in minimum invasive cosmetic procedures, and is currently performing hair transplants on many celebrity clientele.
Free
Consultation
Enter your details and one of our specialists will be in touch with you
Appointment
Book An Appointment