Eyebrow Transplant
Eyebrows are the framework of our faces and define our overall looks. The loss of eyebrow hair independent from the reason makes anyone concerned about his overall facial look. Eyebrow hair transplant can restore beautiful, natural brows and enhance facial look.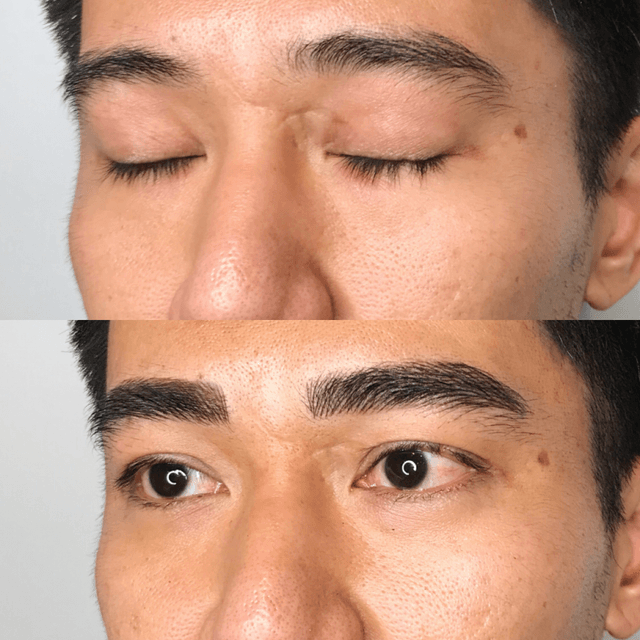 An eyebrow hair restoration is a high artistic procedure. Excessive skill and surgical precision is required to recreate appropriate incisions with intense angle that match the orientation of one's brows, hair texture, color and skin tone. The result must illustrate and enhance individual's face and eye beauty naturally.
My Hair Transplant Clinics is highly skilled in delivering natural looking eyebrows, our patients are very satisfied for their results.
My Hair transplant Clinics perform eyebrow transplant procedures with the highest degree of artistic skill and state of the art expertise. We reshape, correct or enhance successfully thinning of loss or eyebrows with permanent and natural look. Eyebrow restoration is a perfect method to replace and reshape the eyebrows that are mis-shaped as a result of over-plucking, genetic causes or scars. Eyebrow restoration is done by using the same technique as a hair transplant. A small amount of hair follicles is removed from the back of the head just above the ear area and are transplanted to the thin eyebrow region. The eyebrow transplant procedure is performed by qualified specialists at the My Hair Transplant clinics and takes only 2-3 hours.
We at My Hair Transplant clinics want to get your hair back to its optimum level, with our technical ability we can ensure you are in very safe hands.
Please leave your contact details in the free consultation box and we will be calling you soon.
Free
Consultation
Enter your details and one of our specialists will be in touch with you
Appointment
Book An Appointment