Surgical Micro Grafting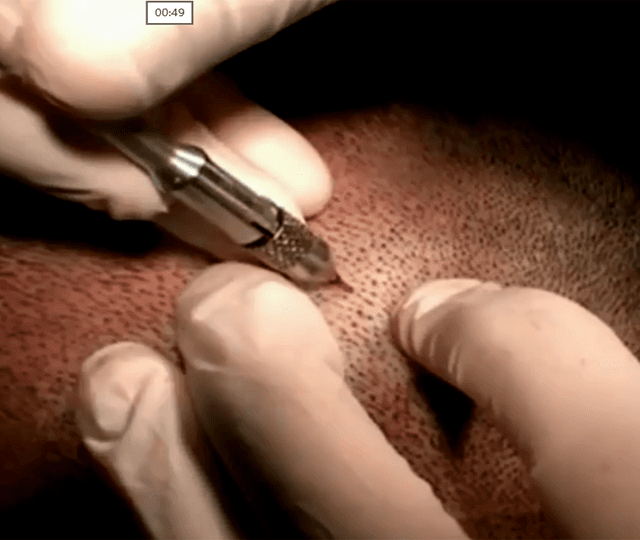 Hair transplants and surgery are becoming more common as the general public becomes aware of the amazing results surgical grafts can produce. We are fortunate to have some of the best and most experienced doctors in the UK, many of whom are members of the European and International Hair Restoration Society as well as the General Medical Council.
If you are contemplating surgery, please be cautious – do not make the common mistake of visiting a facility that only performs surgical procedures – it is clearly in their best interests to prescribe the service regardless of whether it is really appropriate for you.
Since not every patient is a good candidate for operation, a thorough assessment is crucial. We provide free analytical examinations for surgery, as well as all of our other procedures, to ensure that we are conducting the correct procedure. Since surgery is permanent, seeing one of our professionals who is trained in all forms of hair restoration and care will ensure that you get the best results possible.
Skin is made up of follicular cells, which are small pockets or clusters of individual hairs. A typical follicle generates 2-3 hairs, and our advanced surgical procedures include the FUE process, which involves the extraction of individual follicular units, unlike obsolete and out-of-date methods like "plugs" or FUT Strip Surgery (which can result in bad results, scarring, and long recovery times), our very small individual extractions have very few drawbacks.
These small micro-grafts are used by our skilled surgeons to insert these hairs into the areas of the scalp affected by hair loss. we emphasis not only on how your hair looks when you leave the clinic, or on performing surgery and then going on to the next Patient, but on providing a dedicated aftercare system to ensure you can preserve your impressive results and keep a complete head of hair.
Male Pattern Baldness patients will know that no matter how severe the hair loss becomes, we still manage to retain the hair on our sides and back. This is due to the fact that we have two styles of hair: glandular hair on the bottom and cranial hair on top. Since our glandular hair is immune to the causes of hair loss, it remains healthy despite any DHT build-up, making it possible to maintain hair growth.
During your initial meeting, we will talk about the areas you want to change and design a new look that meets your needs. We will be able to determine how many grafts you will need at the end of the consultation and notify you of the exact cost, ensuring that there are no surprises at the end of your procedure.
We at My Hair Transplant clinics want to get your hair back to its optimum level, with our technical ability we can ensure you are in very safe hands.
Please leave your contact details in the free consultation box and we will be calling you soon.
Free
Consultation
Enter your details and one of our specialists will be in touch with you
Appointment
Book An Appointment