Un Shaven Hair Transplant
Un-Shaven Hair Transplant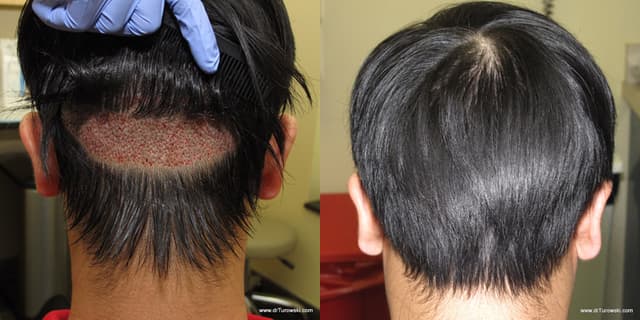 Due to the quality and method that we use at our clinic, individuals have come from across the world to have this surgical procedure done with us here in the UK.
Among the most challenging aspects of this technique is the Doctor's ability to separate the most desirable hairs from full-grown hair to harvest and graft the most grounded follicles. This will enable the patient to achieve the desired outcomes.
The patient must shave his entire head in most FUE procedures. This is inconvenient in some cases because many people are self-conscious about their appearance and dislike the thought of getting their heads shaved for the operation. Patients who choose to be completely undetectable should use the unshaven technique.
Hair from the back and sides of the scalp must be long enough to cover the areas where grafts will be taken; otherwise, you will be unable to say that a surgery has been conducted, especially on the sides.
We at My Hair Transplant clinics want to get your hair back to its optimum level, with our technical ability we can ensure you are in very safe hands.
Please leave your contact details in the free consultation box and we will be calling you soon.
Free
Consultation
Enter your details and one of our specialists will be in touch with you
Appointment
Book An Appointment