Platelet-Rich Plasma
Platelet-Rich Plasma (PRP) Therapy is a rejuvenation treatment which uses the innate healing and regenerative powers of your own blood. Your blood platelets, rich in growth factors, are injected into targeted areas of your scalp to stimulate and accelerate Hair volume and density.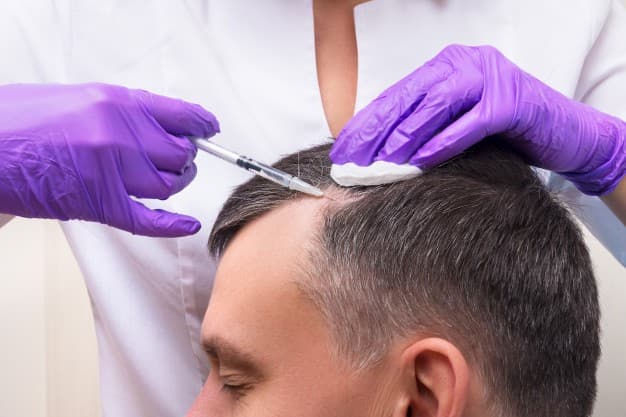 When PRP therapy is used for hair rejuvenation, the platelets are injected in the area where hair follicles are damaged. This improves the blood supply in the region, providing nutrition to hair follicles and thereby promoting hair growth.
It works wonders on the hair, making it appear thicker and more conditioned. A series of atleast 3 sessions, 3 to 4 weeks apart, is required to see optimum results. You would want to follow that with maintenance sessions for long term benefits to take firm root.
We at My Hair Transplant clinics want to get your hair back to its optimum level, with our technical ability we can ensure you are in very safe hands.
Please leave your contact details in the free consultation box and we will be calling you soon.
Before you can begin writing an essay, it is important to be aware of the essay's assignment. Make a concise intro that sets the stage for the essay and entices the reader to stay reading. The introduction should https://www.laweekly.com/5-best-essay-writing-services-revealed-for-2021/ set the tone and provide details about the background. The introduction should also clarify complex concepts, or provide a summary of the entire essay. An introduction that is successful must not be less than 10 percent of all text. The second part of the introduction is focused on generating ideas and providing evidence.
Free
Consultation
Enter your details and one of our specialists will be in touch with you
Leave a Reply Form Remains here
Appointment
Book An Appointment